We are pleased to welcome Rachel and Martin!
Apprenticeship Delivery Manager - Rachel Willis

Apprenticeship Delivery Manager Rachel brings with her a wealth of apprenticeship experience having overseen a substantial number and variety of apprenticeships whilst working in her previous role in a local Police force. She is also experienced in managing and utilising the apprenticeship levy to fund apprenticeship learning and support organisational development.
Rachel, having had a varied career in Human Resources, is a Chartered Member of the CIPD and also has a specific interest in supporting individuals and organisations with Neurodiversity.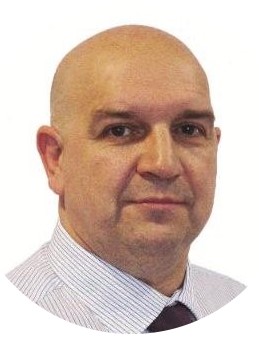 Apprenticeship EPA Manager - Martin Wordsworth
Following successful careers in the Royal Navy and in a Local Authority Fire Service where he undertook roles in training, operations and fire safety as well as technical support, Martin has spent the remainder of his working life in education and training.
Experienced Assessor, IQA and EQA as well as a past head of External Quality Assurance for a large Awarding Organisation, Martin has a wealth of experience in assessment and quality assurance.
Involved in developing End Point Assessors for an End Point Assessment Organisation, Martin understands the role of an End Point Assessor and how it fits into the modern role of an apprentice.
As a leading provider of Fire Safety qualifications, Xact are currently applying to the Register of End Point Assessment Organisations to be able to undertake End Point Assessments for the Level 4 Fire Safety Inspector and are already approved to provide assessment for the Level 3 Business Fire Safety Advisor apprenticeship standards.
Xact looks to support the vision to be the leading provider of End Point Assessment for Fire Safety Apprenticeships through the provision of high standard assessments.
We look forward to being able to share with you further updates about our exciting new apprenticeship developments, in the near future!